Paul Hawken on how to reverse climate change now
How we can use the power we have to create change now, according to environmentalist and author, Paul Hawken.
Published 28 Apr 2021 | 7 min read
Drawdown: The Most Comprehensive Plan Ever Proposed to Reverse Global Warming is Paul Hawken's project and book compiles thinking (and doing!) from scientists to farmers.
'Drawdown' is the scientific term for the first time greenhouse gases in the atmosphere – the cause of global warming – begin to decline. Paul Hawken says drawdown is the goal, where reduction of emissions isn't enough and reversal is key.
The good news is that the 80 ways to get there are based not on emerging technologies or concepts, but practices we already have. The solutions are ranked by effectiveness in their carbon impact through to the year 2050, as well as total and net cost to society and total lifetime savings.
So let's get this out of the way. Drawdown argues that management of fridges and air-con units is the number one solution. It's not as sexy as electric cars, but chemical refrigerants, which absorb and release heat to enable chilling, have 1,000 to 9,000 times greater capacity to warm the atmosphere than carbon dioxide. Removing and transforming these chemicals into other chemicals that don't cause warming will reduce the equivalent of 89.74 gigatons of carbon dioxide by 2050, according to Drawdown.
But it's in combination that the solutions will achieve reversal. It's a welcome perspective that diversity of land, as well as scaled technology, will allow us to adequately reverse climate change. Here are some examples from Drawdown.

Educating girls (ranked #6)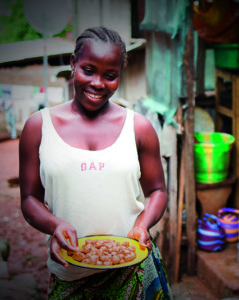 Thanks to One Girl's Business Brains program, Sarah now has her own small business selling homemade butterscotch, which has enabled her to pay for her continuing education.
Drawdown highlights that women with more years of education lead more vibrant lives that positively affect their families and communities. They also have fewer and healthier children, and curbing population growth significantly avoids emissions.
Further, Drawdown maintains that educated women have better nourished families and more productive plots of land, and are more effective stewards of soil, trees and water. Resilience in food production through a changing climate will have impacts that resound throughout the world.
A few key initiatives that enable girls to access education are:
making school more affordable
reducing the time and distance to get to school
helping girls overcome health barriers, and
making schools more girl-friendly.
One example of this kind of thinking comes from the not-for-profit One Girl, which is equipping women to start their own businesses in Uganda through their entrepreneurship program called Business Brains.
Drawdown calculates that 59.6 gigatons of carbon dioxide will be reduced by 2050 by educating girls.

Wave and tidal electricity generation (ranked #29)
Drawdown suggests that wave and tidal energy is a largely untapped energy source that utilises oceanic flows to generate electricity. Although the constant and hugely powerful nature of tides and waves holds great potential, the challenges of operating in harsh and complex marine environments has stalled developments in energy generation from the ocean.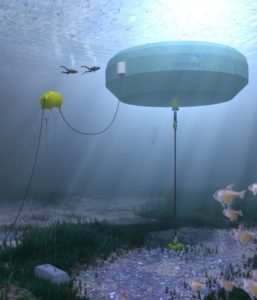 Carnegie Energy is working to transform the global renewable energy market through its unsurpassed wave energy technology, CETO
Wave energy typically relies on generator devices floating on the surface of the water that convert wave movement to electricity. Tidal uses underwater turbines that spin and create power from rising and lowering tides. Supporters believe wave power could provide 25% of US electricity, for example, says Drawdown, and around the world technologies are being tested and improved to capture and convert the incredible power of the ocean into energy.
Drawdown approximates tidal and wave energy could reduce carbon dioxide emissions by 9.2 gigatons over thirty years.

Indigenous people's land management (ranked #39)
It makes sense that those who have lived on the land the longest are those best equipped to care for it. Drawdown's analysis has found lower rates of deforestation and higher rates of carbon sequestration on lands that indigenous people manage. Sequestration is where carbon dioxide is removed from the atmosphere and held in solid or liquid form – although this can be done artificially, forests do that well.
Indigenous communities have long been the frontline of resistance against deforestation. Their land management practices also encourage biodiversity and safeguard rich cultures and traditional ways of life. Growing the acreage under secure indigenous land tenure can sequester carbon and reduce greenhouse gas emissions, says Drawdown. Some actions include:
engaging the local community to manage forests
shifting swidden cultivation, which employs slashing and burning to clear land
agroforestry – growing and conserving trees as part of the agricultural system, and
using fire as a tool to maintain ecosystem dynamics.
Drawdown estimates that approximately 849.37 gigatons of carbon dioxide captured in the biomass of forests and soil will be protected by indigenous land management.

Finding the most effective way to contribute
The climate has always changed over time. It's time to acknowledge that we're contributors to this change and then start focusing on what we can do to positively affect that change. It's important to reframe the 'problem' of climate change to perceive the change as an opportunity for improvement. Hawken pushes to shift the language around climate change away from war-related expressions like 'fight against', 'combat' and 'slashing emissions'.
Responding to our changing climate is an opportunity to build a healthier and more inclusive environment and society. It's also an opportunity for innovation. 'Coming attractions' by Project Drawdown is an inspiring collection of new technologies and ideas striving to reverse climate change.
From transitioning to a plant-rich diet (ranked #4) to ridesharing (ranked #75), there are many more solutions to explore, some of which may already be part of your daily life. Hawken says we need all of the solutions to achieve drawdown – so do what you're passionate about to make a difference.