7 ethical super options
We have seven ethical super investment options ready-made for you to pick from to suit your needs. Each have different risk profiles for you to choose from based on your financial objectives, risk tolerance and personal financial situation.
A full explanation of all the Option features including fees and costs that you may be charged for investing in the Option is provided in the Product Disclosure Statement and the fee information page. For further information about the Option and how we assess investments using our Ethical Criteria, please read the Additional Information Booklet, Target Market Determination and the Ethical Guide.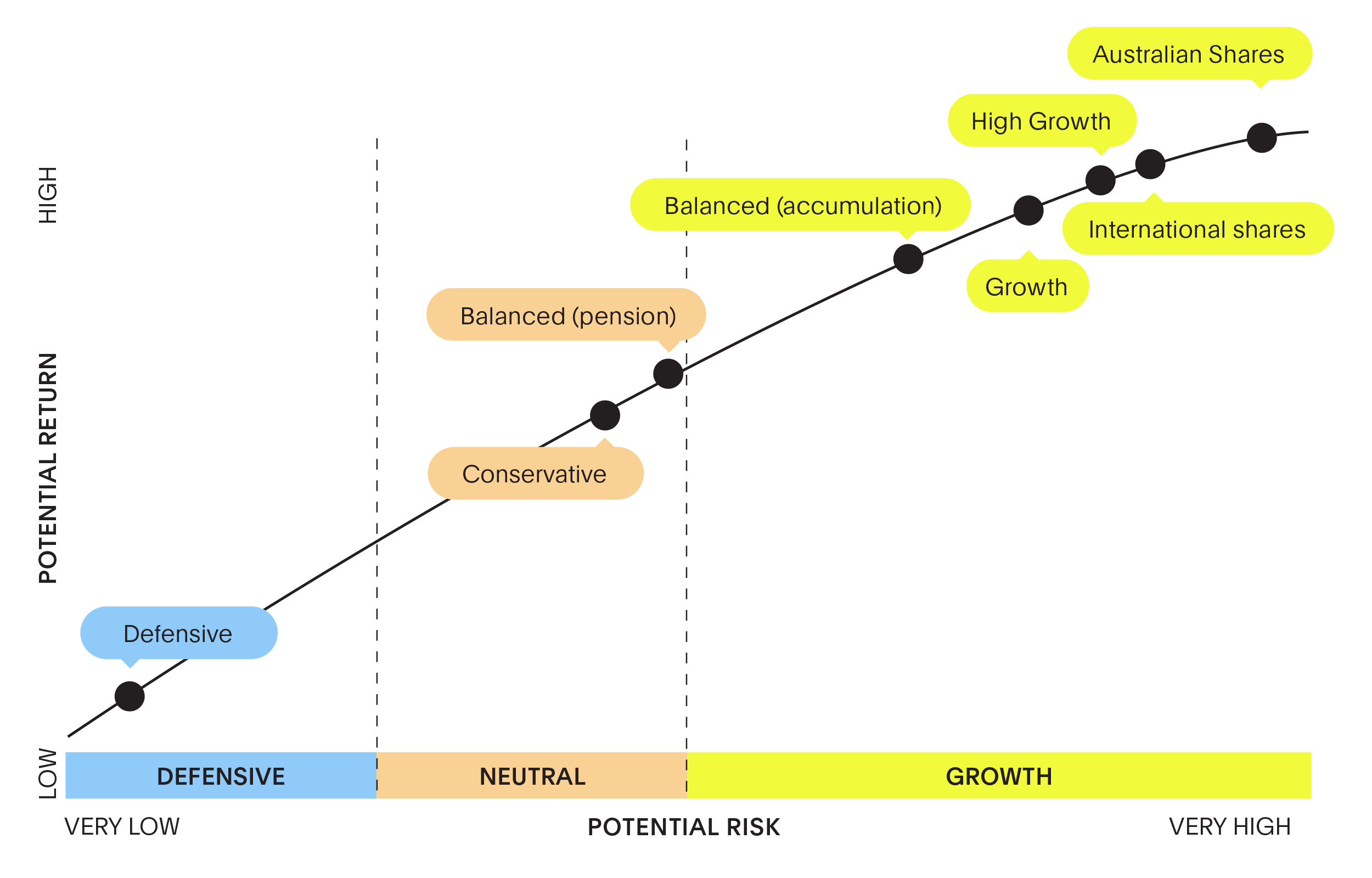 Defensive: With a short-investment timeframe you seek to conserve capital and ensure stable income.
Neutral: With a medium-term investment timeframe you seek lower volatility, but with some growth and income.
Growth: With a longer-term investment timeframe you are able to accept higher risk, seek growth and are not reliant on income produced by your investments.