Make your money matter
The power of financial markets can be harnessed to bring about social change.
Who said you had to choose?
For years, people thought impact and returns were incompatible but more people are waking up to the fact this isn't always true. Your investments can have a positive impact without necessarily compromising returns.
Only investing ethically since 1986
We invest ethically – and only ethically – and we do it well. This means all our investments are underpinned by our ethical approach, not just one or two options.
Impact
In 1986, our founders set out to invest for a better world by using money as a force for good. Today this means working on our carbon intensity, investment in renewable power generation and the UN Sustainable Development Goals (SDGs).
Open your eyes
Collectively, we have the power to change the world by investing in the good. We want as many people as possible to know this, so we've created a unique and interactive way to spread this message.

SuperRatings GOLD
For MySuper, MyChoice and Pension
Finder Green Superannuation Fund of the Year 2021

Responsible Investment Leader 2021

B Corps Best for the World
For Customers and Governance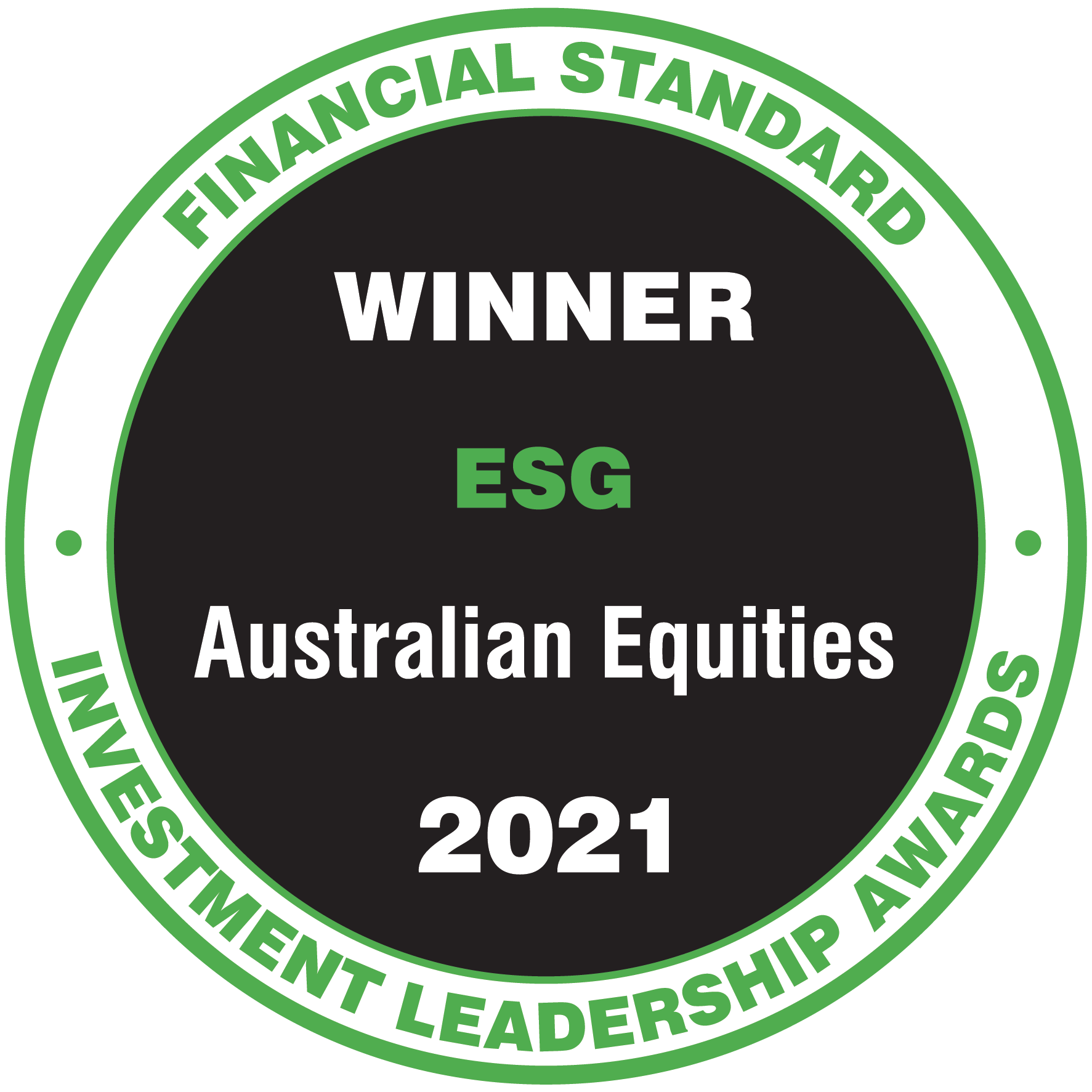 Financial Standard Leadership Awards
Australian Ethical Australian Shares Fund - Winner ESG Australian Equities 2021

Money Management Fund Manager of the Year 2021
Australian Ethical Australian Shares Fund - Winner Responsible Investments
++SuperRatings does not issue, sell, guarantee or underwrite this product. See the website for details of its ratings criteria. SuperRatings performance figure is net of percentage based administration and investment fees.
B Corps 'Best for the World Honouree' Customer 2021 and Corps 'Best for the World Honouree' Governance.The Best for the World are B Corps whose score in the top 5% of all 3,500+ B Corps worldwide. This relates to the Australian Ethical entity, not the investment portfolio.
Ready to make an earth-changingly positive contribution?