A world where money is a force for good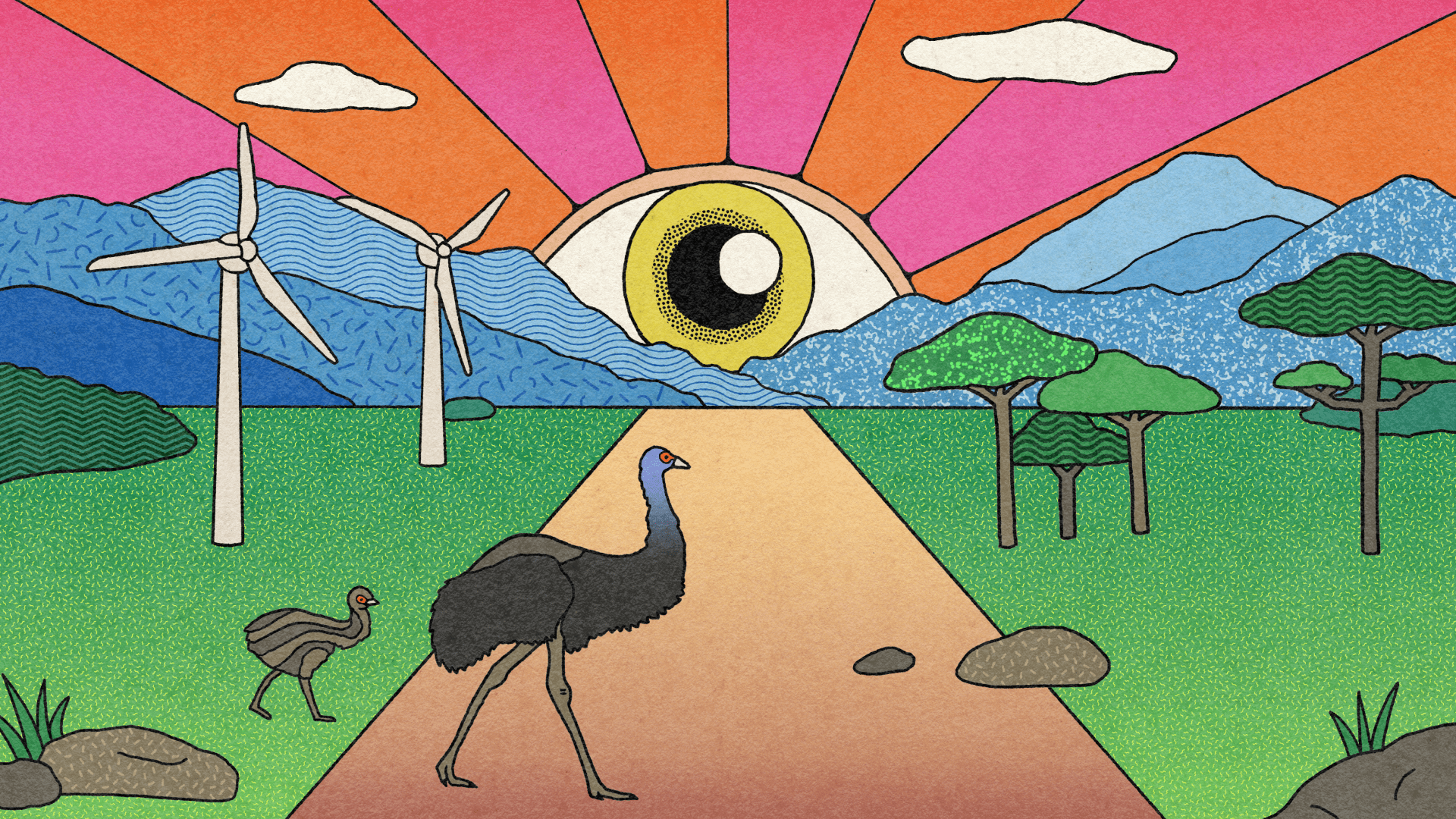 Create the tomorrow you want to see
More than just hope or ambition, we harness the power of your money to create real change for people, planet and animals while growing your portfolio.
Nil investment in fossil fuel companies, nuclear, tobacco companies1
77% less CO2 produced by the companies we invest in, compared to benchmark2
13x more investment in renewable power generation than the global share market3
Disrupting since 1986
Australian Ethical is Australia's original ethical investor. Since 1986, we have made ethics the starting point for all our investments.
As pioneers of ethical investing, we go deeper than ESG and avoid greenwash. All our funds are rigorously screened for ethical and investment merits and are aligned with global Sustainable Development Goals.
With the popularity of the sector gaining fast momentum, authenticity and transparency have never been more important.
How we do it
We go beyond environmental, social and governance criteria (ESG) and actively steer capital towards companies that are doing good, and away from those who aren't.
Our Ethical Charter
Our Charter established the foundation for how we invest. It guides us in seeking out investments to support, and those to avoid.
Our positions
Ethical investing is not always black and white. Our positions outline our stance on many challenging and complex issues.
Our influence
Our active shareholder ownership and advocacy influences companies and governments to change for the better.
World-changing returns
We connect your money to improving the world by investing in companies that do good and deliver strong returns.
We seek out future-building companies that will prosper in a low-carbon future such as renewable energy, IT, health care and education, and avoid things like fossil fuels, gambling and tobacco.
Bettering the planet makes good investment sense.
Learn more
Our 10% difference
For close to 40 years, we have been gifting 10% of profits (before bonuses and after tax) to charitable, benevolent and conservation causes. And we'll keep doing it. It's written in our constitution. To date, through our Australian Ethical Foundation, we've donated over $5 million to impact initiatives around Australia and the world.
Learn more
Unleash the change-making power of your money
1. We don't invest in companies whose main business is fossil fuels, or in diversified companies that earn some fossil fuel revenue and aren't creating positive impact with their other activities. We may invest in a diversified company which is having a positive impact in other ways such as producing renewable energy, providing its negative revenue is sufficiently low (a maximum of 5% to 33% depending on the activity). We have never invested in tobacco and support Tobacco Free Portfolios. For more information, visit our Ethical Criteria.
2. Carbon intensity (tonnes CO2e per $ revenue) of Australia Ethical share investments compared to blended benchmark of S&P ASX 200 Index (for Australian and NZ shareholdings) and MSCI World ex Australia Index (for international shareholdings). Shareholdings as at 30 June 2021.
3. Proportion of our share investments in renewable power generation compared to the blended benchmark. Shareholdings as at 30 June 2021.