Assessing Coles
Does Coles take credible action to manage negative impacts on people, planet and animals? We believe so. Here's why.
Published 10 Nov 2021 | 2 min read
The retail framework says we will avoid a retailer that is not demonstrating genuine commitment and credible action to manage negative impacts on people, animals and the environment, in the products it makes available, its sales and marketing and its supply chain. Australian Ethical thinks Coles does demonstrate this genuine commitment and credible action.
Coles has good policies and practices in place to:
Reduce harm to people and the planet in its operations and through its sales and marketing
Seek to reduce animal suffering, environmental and human rights harm in the supply chains of its private label products
Assessing the products made available
Tobacco and alcohol
Coles sells tobacco, but its proportionate revenue is not materially higher than market relative to other food retailers.
Coles sells alcohol but its proportionate revenue is not materially higher than market relative to other food retailers, and takes steps to be a responsible retailer:
Signatory to the Alcohol Beverage Advertising Code;
Commits to the responsible marketing of alcohol and claims to go beyond legal compliance.
Founding member and contributor to DrinkWise.
Healthy food options
Coles is taking steps to encourage healthier eating choices by expanding its range of healthy food, introducing healthy proprietary brands, and reducing salt and sugar in its own brand products.
Animal products
Coles provides a growing range of own brand plant based alternatives in every animal product category.
The retailer also provides 'higher welfare' options for own-brand animal products.
Pork: limit use of sow stalls / gestation stall free
Eggs: cage free
Chicken: RSPCA approved and provides slow growth chicken products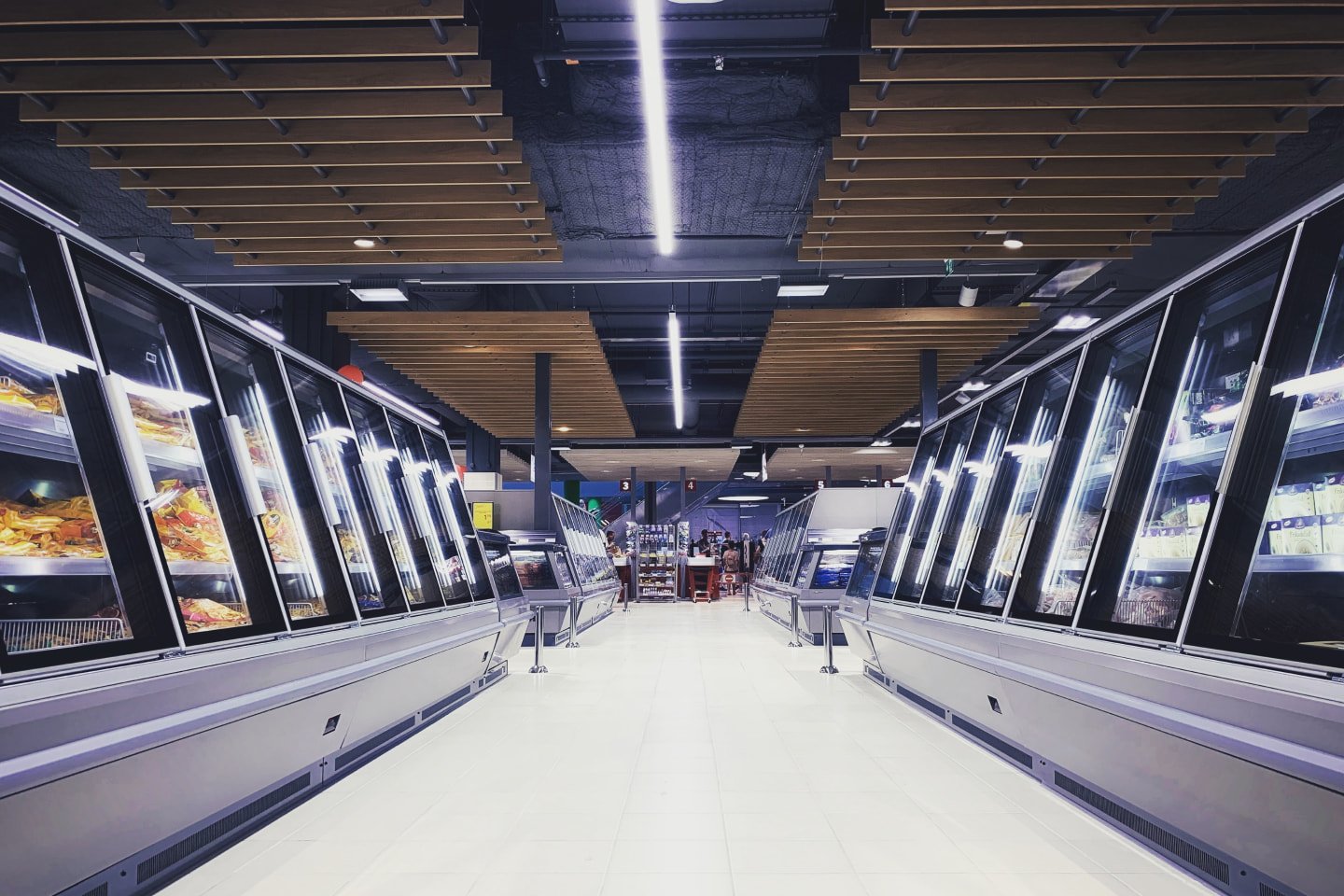 Sales, marketing, operations, supply chain
Coles expects the entire Coles Group will be powered by 100% renewable electricity by the end of FY25
Coles is committed to reduce combined Scope 1 and 2 greenhouse gas emissions by more than 75% by the end of FY30 (from a FY20 baseline) and net zero by 2050
Coles takes action to reduce food waste; support plastic recycling and circular economy initiatives; reduce packaging, make it from recycled materials and make it more recyclable.
Coles partnered with Victorian recycling organisations RED Group and Replas, and with RMIT University to develop Polyrok. Polyrok is made from recycled soft plastics and is a sustainable alternative to mineral aggregate used in concrete. Together with these partners, Coles pioneered the use of Polyrok in footpaths, curbing and footings in three of its supermarket carparks.
Engagement/monitoring
We reassess companies in our portfolio periodically. This is what we are going to monitor, and potentially engage with Coles on, going forward:
Confirmation that Coles' emission reduction targets are approved by the Science Based Targets Initiative
Are Coles' pay incentives and purchasing practices align with sustainability initiatives, particularly with respect to human rights (putting pricing, timing and other pressures on suppliers can contribute to poor treatment of workers in the supply chain)
Steps Coles is taking to measure and reduce the impact of animal agriculture in its supply chain. Animal agriculture contributes to emissions, deforestation and biodiversity loss.
How Coles is helping or nudging consumers towards making more sustainable choices, such as plant-based protein over animal protein.