Our position on Lendlease's development at Mt Gilead
We are doing everything within our power privately and publicly to ensure the koala colony at Mt Gilead is protected.
Updated 12 Feb 2022 | 8 min read
The facts on our position on Lendlease and our advocacy on koalas
Australian Ethical, as an investor in Lendlease, has been doing everything within our power privately and publicly to ensure the koala colony at Mt Gilead is protected.

While we are not investors in the Mt Gilead development, we are one of the only investors in Lendlease who is advocating and putting time, effort and money into being the voice of the koala.

If we walk away from Lendlease right now, there would be no financial impact at all on the development. It would still go ahead. There's also the very real chance that if we were no longer an investor, Lendlease would have absolutely no reason to engage with us or listen to us. And that means one less voice for koalas directly at the table.

As one of the only investment funds that actively advocates for animals, we're proud of our approach to animal protection. We are proud of what we have already achieved in our four years campaigning for better outcomes for this critically important koala colony. To our knowledge, no other investor has campaigned harder on this privately or publicly than we have.

Our Ethics Research team has been proactively monitoring Lendlease's development of the Mount Gilead estate near Campbelltown, NSW since 2018. We have continued to hold Lendlease to account, supported and informed by our ongoing work with animal protection groups and in line with our Ethical Charter and our commitment to investing for a better world.

In early 2021, we secured a site visit with Lendlease and two NGOs, where we challenged Lendlease on the impacts of the land clearing required for the development. As a result, Lendlease redesigned the timeline for the project, bringing forward conservation activities and pushing out some of the impacts.

Our position - which we have made clear to Lendlease - is that a responsible developer would not go ahead with a development that results in the loss of a healthy colony of a vulnerable species. As one of the few remaining koala populations in the Sydney region, it's critical these koalas are protected.

We have secured a commitment from Lendlease that at no time during the 10-15 years of the project will there be less core koala habitat than exists today.

We have informed Lendlease that it could be a trigger for divestment if this development threatens the viability of the local koala population.

What are we doing to hold Lendlease accountable to its commitment?
To assess and monitor whether Lendlease is doing enough to protect koalas, we consult extensively with independent experts including environmental and animal protection groups. Again, Australian Ethical is alone in our advocacy as an investor in Lendlease in pushing for the best possible outcomes for the koalas.

It is important the koalas have multiple options to move east to west across the landscape. The east to west connectivity depends on there being functional koala corridors on the site. As a result of our advocacy and informed by our consultation with key experts, Lendlease has offered to revegetate patches of land to widen the existing corridors to meet or exceed minimum average widths and to construct two underpasses at Appin Road.

We understand that if Lendlease's proposals are implemented (including the underpasses, the corridors, exclusion fencing and predator management), this will meet the requirements of the Office of the NSW Chief Scientist & Engineer and provide necessary protections for the koala colony.

However, this outcome is not guaranteed, as many aspects of Lendlease's proposal to provide east to west connectivity are dependent on government approvals that have not yet been granted.

We therefore continue to keep our assessment of this development, and of Lendlease, under review.


Wouldn't it be better for the development to not go ahead at all?
Yes of course, if someone like the Government buys it and rehabilitates it, but we don't think this will happen.

Additionally, much of the land at the Mount Gilead site has long been cleared for agriculture, and ongoing cattle grazing has damaged its ecological value. As such, the experts we rely on to inform our position advise the koala habitat on the property is expected to deteriorate unless there is active revegetation, restoration and sustained conservation management. The site does contain patches of vegetation and heavily vegetated riparian corridors and gullies and koalas currently use the site as a corridor.

Our current assessment, informed by expert advice, is that if Lendlease's koala protection measures are implemented, there will be some areas where koala habitat, protection and corridors are expected to improve, compared to the status quo.

Will we divest from Lendlease?
We believe we can and do create positive change by engaging with the companies we invest in and advocating for climate action, biodiversity and animal protection amongst other ethical issues. We're proud of our role in influencing corporate behaviour including Lendlease's. We make no apologies for pushing the companies we invest in to be co-creators of a better world.
Unlike other investment managers, Australian Ethical has shown many times that we will divest where we are not satisfied that a company meets our Ethical Charter. While we see divestment as a last resort, it is a valuable and necessary part of our advocacy process. When we are no longer able to convince companies to change, we withdraw our investment.

Lendlease is required to align the development with the recommendations of the Office of the NSW Chief Scientist & Engineer and other experts to include important protection measures for koalas.

If Lendlease does successfully protect the local koalas, this development could set a helpful precedent for future developments. This is important as the Greater Macarthur region has been declared a growth area to provide homes for Sydney's growing population.

If Lendlease fails to meet their protection commitments and proceeds with a development that will harm the viability of the colony, Lendlease already knows we would consider this a trigger for divestment.

Our decision to stay invested or to walk away from Lendlease has and will always be based on what is best for the koalas.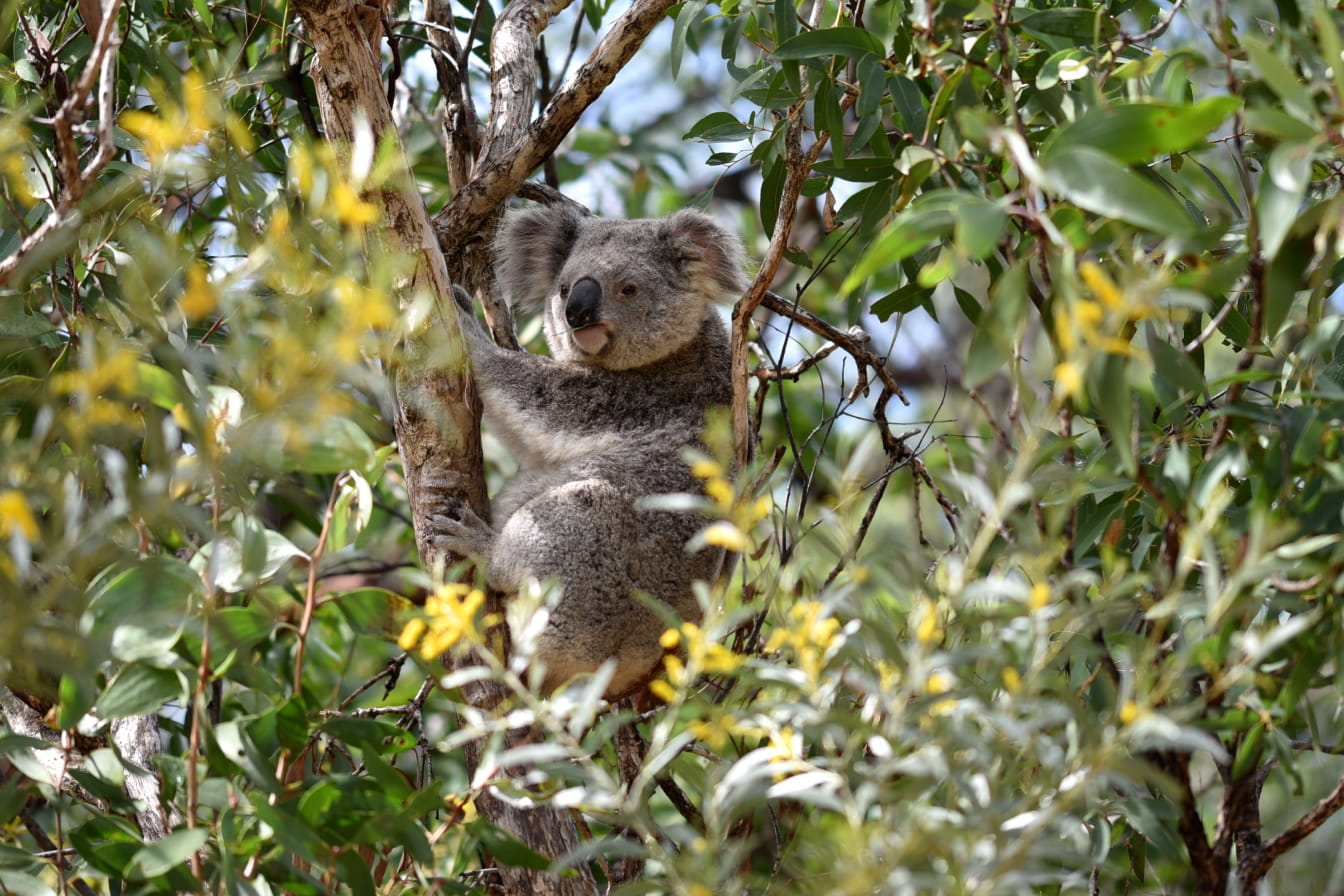 ---
Related:
Our position on Lendlease's development at Mt Gilead: update
Working together for koalas – a message from our ethics team
Our call to Lendlease and the NSW Government